SNOGA: What are the benefits? Common questions?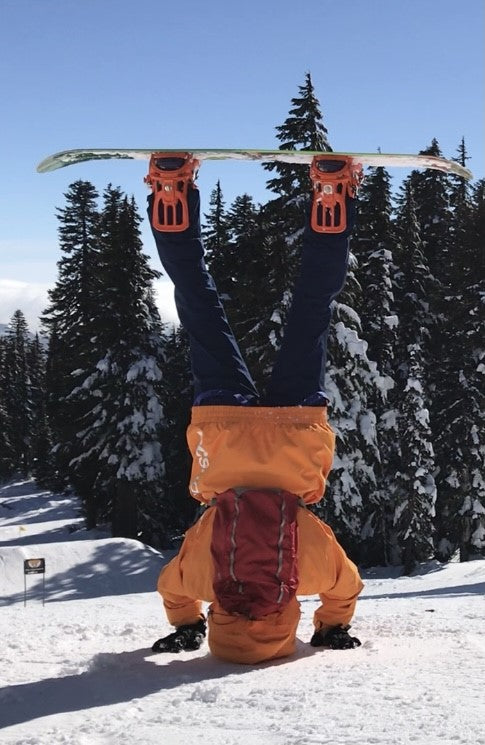 Greetings earthlings!

Have you heard about our SNOGA program? We created Yoga specific to snowboarders to improve their performance, recovery, and injury prevention. The beauty of yoga is that it combines isometric strength, dynamic stretching, and mindfulness. These are powerful tools on the mountain when we require our entire  body to function at peak shape and our minds sharp.  Sarah adjusts each class based on the needs of the day whether that is thoracic mobility for rotations, strength in our legs for better endurance on/off the mountain, or relaxation for a stressful day.


Why do we stretch?
Through regular dynamic stretching routines, our muscles are able to lengthen and have the ability to move through full range. This allows our joints to work more efficiently through their allowed ability potentially improving mobility. Better distribution of these stressors on our joints/ bones/ muscles can have dramatic improvements on performance and pain. You can apply these positive changes to rotations, snowboard grabs, daily movements, discomfort, strength, etc. There have also been positive studies showing benefits in stress reduction, low back pain reduction, and depression.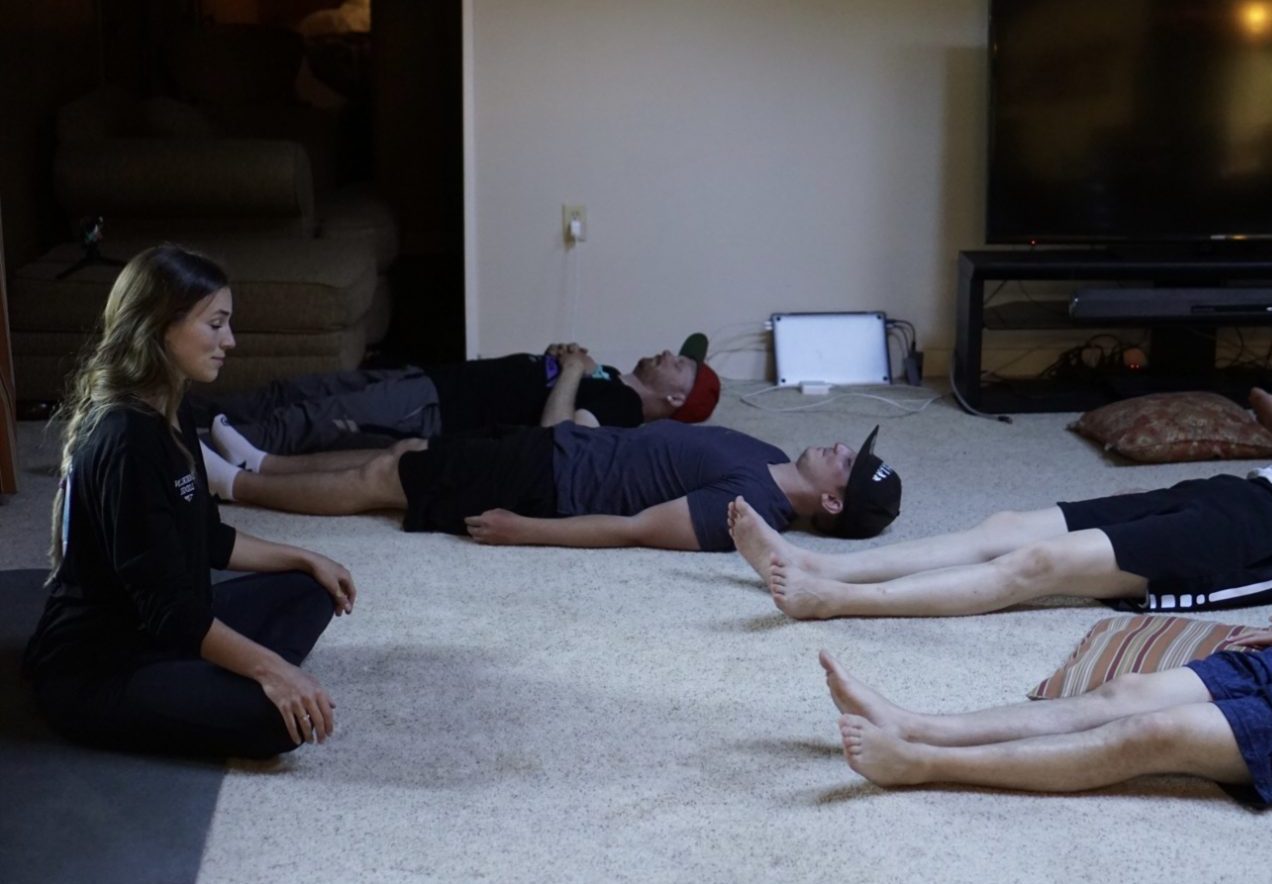 One thing is for sure, movement is medicine!
There are currently SNOGA participants located all over the world from Europe, South America, Asia, Australia, and North America. Join this international community with one goal in mind, maximize your time on the slopes. We have a discussion forum to ask questions for Sarah or create new relationships abroad.

There are SNOGA participants who are professional snowboarders and amateurs who are participating in their first year. We have professionals in the corporate world and blue collar workers in factory settings. The beauty of yoga is it does not discriminate nor does it care what your background is.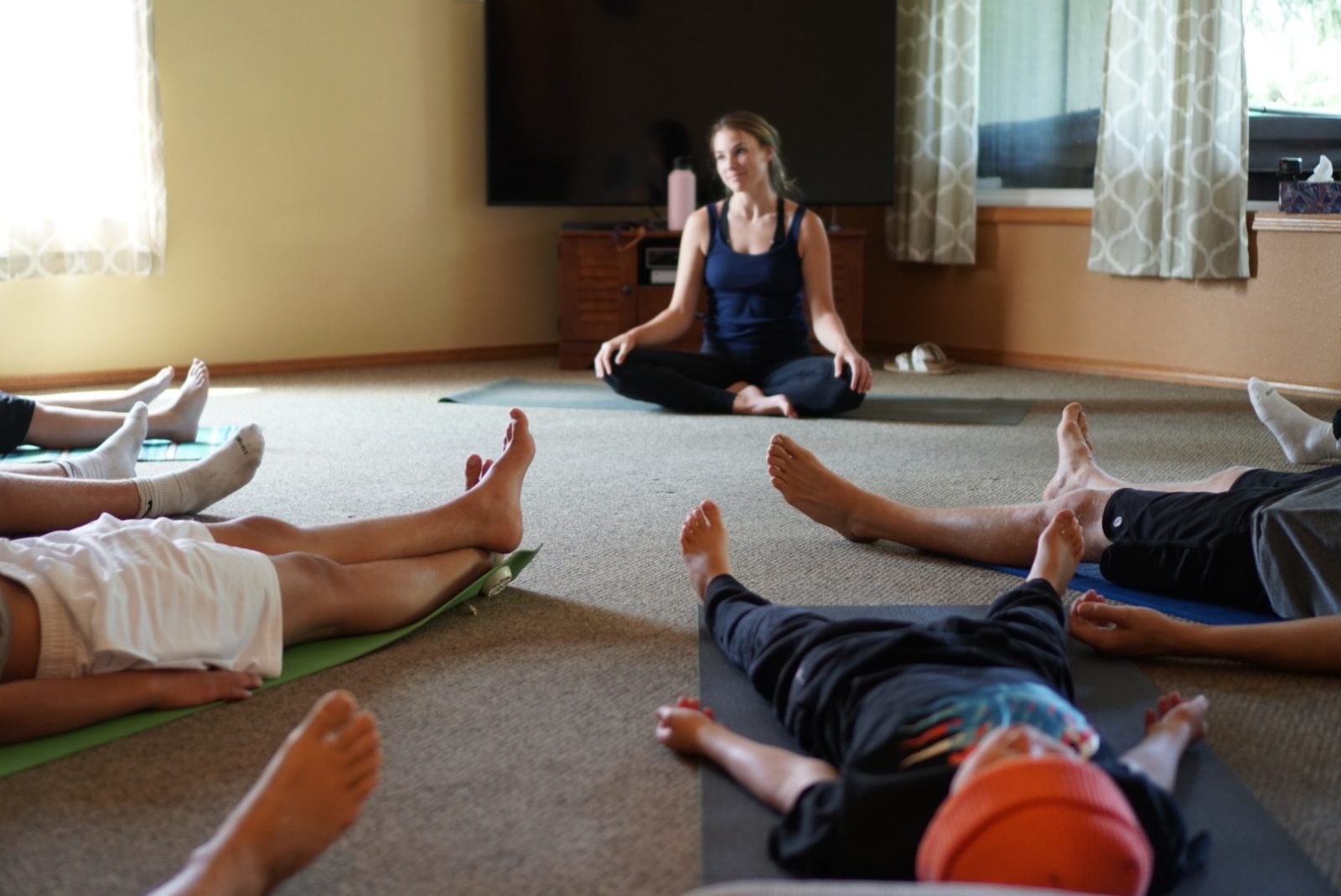 Below are some common questions we receive regarding SNOGA:
What if I cannot make the live SNOGA classes because of my time zone?
No sweat! When you join SNOGA you have access to the entire database of previous SNOGA classes that you can complete at your own pace.
What if I am a beginner and cannot keep up?
Again, the beauty of remote teaching is you can access the classes at your own pace, choose to keep your video off during live classes, or ask questions at any point. This is a judgment free zone and we do not expect anyone to be an expert immediately.
I am joining SNOGA late and feel like I will be behind?
Not a problem! When you join SNOGA you will have database access to all previous weeks that you can perform anytime.
Can skiers join the SNOGA program?
Absolutely! While many of the movements and explanations we provide during class are specific to snowboarding, our bodies are the same, we use similar movements, and progress can be found in both athletes. Our muscles contract, bones hold structure, and joints move regardless of the activity!
What if I just want to try it out for a month?
Awesome, we offer a month to month plan where you can try it out for one month and if you still do not enjoy it, leave no strings attached! We challenge you to stick with it for at least three months and see if there are positive changes on/ off the mountain.
How long should I stick with SNOGA to see positive changes?
We would recommend yoga practice supplemented with resistance training and aerobic training 2-3 times per week consistently for at least 8-12 weeks to see positive growth. This also depends on your current schedule and training background.

Will SNOGA help my low back pain?
There are a few positive scientific journal articles on the effects of yoga on low back pain. While more studies need to be completed, low back pain requires a multifactorial approach with resistance training, stretching, and education. This is an incredible supplement for low back pain, not a full on cure.
Is SNOGA good for me post injury or after an acute injury?
We absolutely recommend you reach out to your primary health care provider if you have any questions regarding 'clearance' for SNOGA. In regards to specific injuries and its benefits, a consistent resistance/ aerobic/ stretching program have been shown to have incredible results for injury recovery.

If you have any questions or concerns reach out today! We hope to see you in class.

– Mark & Sarah