Low Back Pain 101: All of Your Questions Answered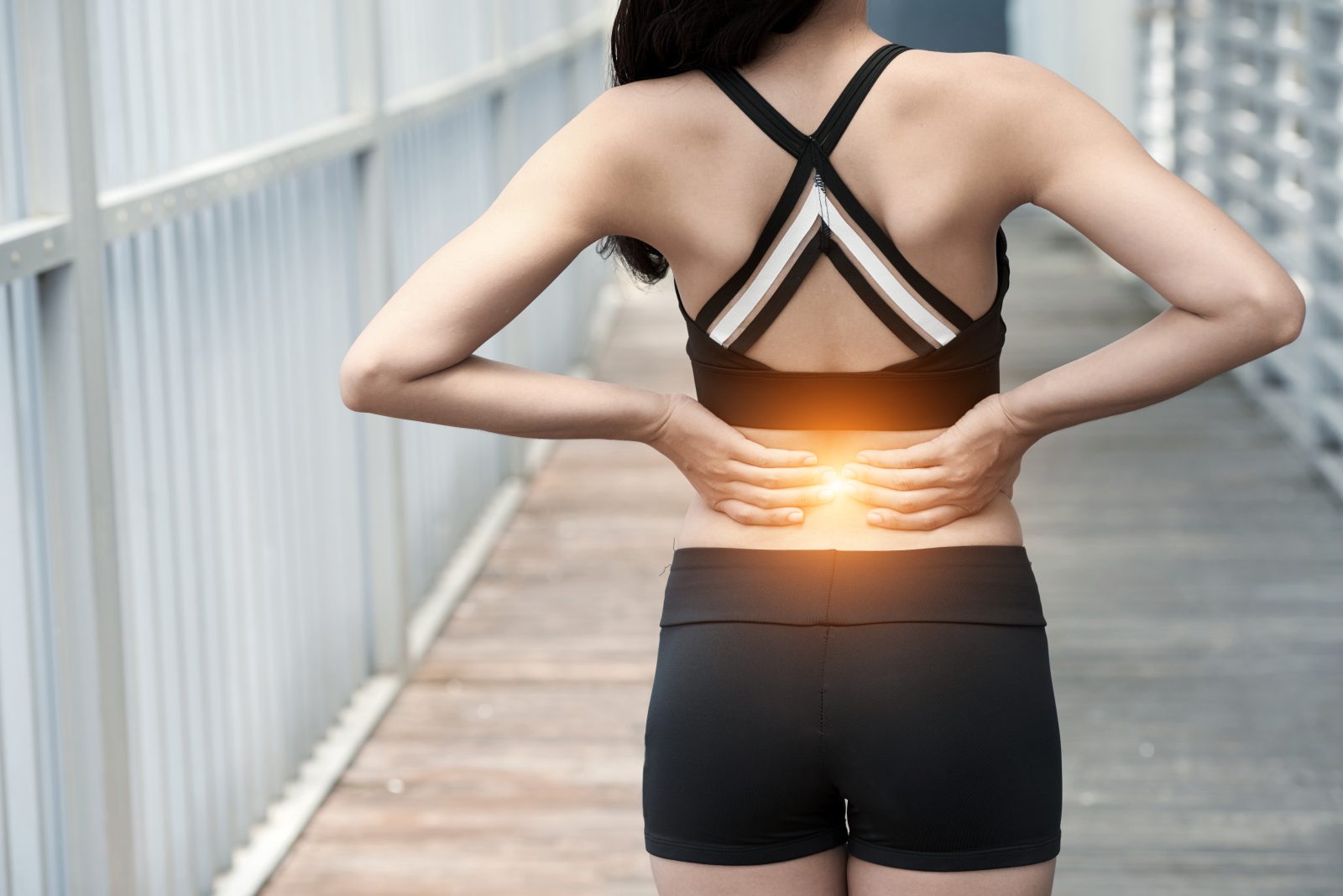 Low back pain is not only frustrating, but it is complicated.
As someone who has struggled with low back pain for a decade now, I can relate with all of my patients who seek my expertise to relieve their symptoms. I remember being 20 years old and having my first back spasm thinking it was the end of the world. Unknowingly, I decided to get imaging and was simply told I have an "Early degenerative disc." If I knew what I know now, I would have laughed and moved on with my life but this news was scary.
Words are powerful, especially when you are in a vulnerable state mentally and physically.

– Me
Doctors commonly fall back on what they see through imaging without thinking about the weight behind their 'prognosis'. Patients have a tendency to fixate on key words such as degeneration, herniation, bulge, etc. These words are negative in their context and seem to cast a shadow over patients recovery and thinking. Today I want to briefly dive into simple, acute low back pain and demystify some of these common myths floating around. 
Types of Low Back Pain
There are several types of low back pain that we in the industry like to refer to.
Simple/ Somatic: This is the straight forward low back pain that may or may not have numbness/ tingling but does not move past the knee. Most likely this pain varies with activity, the patient is relatively healthy, and most testing is straightforward.
Nerve root irritation (Radicular pain): This pain may move past the knee into the patients foot/ toes and there may be numbness/ tingling present.

Nerve root compromise (Radiculopathy): This gets more complicated as the patient may show similar signs above and weakness in particular muscles and motor/ sensory reflexes due to compromise.
Acute versus Chronic Low Back Pain
Acute low back pain can be classified as someone having symptoms for < 3/12 months
Chronic low back pain would be classified as someone having symptoms with little to no
change for > 3/12 months
The Facts
Low back pain causes more disability globally and in the USA than any other musculoskeletal or non-musculoskeletal condition.9,10,13
Most common injury sought after in Physical Therapy.7
Imaging studies have shown anatomical evidence of herniated discs in 20-40% of ASYMPTOMATIC individuals. This means that those 20-40% of individuals have little to no symptoms even with this diagnosis.1,2,3,6
It is recommended that Physical Therapists do not use routine, immediate lumbar imaging in patients with low back pain < 3 months in duration (and no underlying conditions) because it did not improve clinical outcomes.4,5,12
Now, the point here is not to discount ones concern or discomfort but simply educate on what is most commonly seen. Without education, we as clinicians cannot make positive changes. 
Biopsychosocial Paradigm
The old school biomedical approach to low back pain was simply looking at the anatomy or trauma to the body and basing our care plan off that. As medicine has developed, we now take a full spectrum look at pain and what it consists of.

Biological
– This is the anatomy portion of what may be going on inside the patient. We do not discount this as its extremely important but its only a piece of the puzzle.

Pyschological
– What is going on in the mind of the patient? How are they coping with this injury? How much distress is going on internally? Do they have a history of trauma? Coping strategies?

Social
– What is the patients support system look like? Job satisfaction? Living situation? Are they eating? 

Lastly, we now see great benefit in educating patients on the science of pain. Not everyone is going to respond well to this but they continue to see positive results when pain is explained in a scientific manner that patients can understand. This is a good resource:
Should your weight be a concern?
While I hate to fall back on weight when reducing low back pain, it may be a factor in SOME patients pain. If you have more weight that your bones, muscles, tendons, ligaments need to support it makes sense that a reduction in weight will allow the body to work more efficiently. Now, this is not black and white and there are plenty of individuals on both spectrums with low back pain. The fact is, an individual will only know if there will be a reduction in low back pain if they experience it themselves.
Clinical Practice Guidelines (CPD)8: 
Every few years, some of the brightest Physical Therapists, PhD researchers, and Chiropractors join together to create a published article of the latest/ greatest research journals. They rank the interventions from A-D with A being the best level of evidence and D being the worst. These range from shoulder injuries, hamstring strains, knee injuries, and low back pain. They review hundreds of the best journal articles written from research across the world and create a clinical practice guideline that clinicians can refer back to with the most up to date evidence based practices. Most recently, the latest CPD was created in 2021 to update the last one created in 2012. Here were their findings:

Exercises for Acute Low Back Pain
C: On their scale for specific exercise interventions and trunk muscle activation.
Exercises for Acute Low Back Pain with Leg Pain:
B: Trunk muscles strengthening, endurance, and muscle activation
Manual and Other Directed Therapies for Acute Low Back Pain
A: Researches gave this the highest score to reduce acute low back pain symptoms temporarily.
B: Massage or soft tissue mobilizations for temporary relief
Education for Acute Low Back Pain
B: One on one educational strategies regarding low back pain, pain science education, biopsychosocial education, natural history, pacing strategies, and back protection.
Exercise for Chronic Low Back Pain
A: Multimodal exercise interventions, trunk activation, endurance, aerobic, general strength. 
Other Research Article11
Oliviera et al. Also completed a clinical practice guideline published in the European Spine Journal Published 2018 stating the following for Acute non-specific low back pain (Simple):
Reassurance on returning to normal activity
Avoid prolonged bedrest
Use of NSAIDS or weak opioids for a SHORT period of time.
Most guidelines recommended exercise therapy but noted great discrepancy in type and mode of delivery (Aquatic/ McKenzie/ Yoga/ Tai Chi/ Stretching etc.). Due to this, guidelines recommended were inconsistent.
So, with all of this information, what do I recommend to my patients in regards to what they can do to find some relief? Overall, I would say these suggestions are just a start and lay the foundation to overall lifestyle changes.
I always discuss the patients home life, coping strategies, pain science, diet, stress, traumas, etc. We need to get to the root of how they deal with pain and what are they doing in their life that created this in the first place.
Next, I always promote movement. "Motion is lotion" is a real statement and can expedite the healing process and create positive lifestyle changes. Bed rest is absolutely appropriate early on but needs to transition into simple movement like walking or basic exercises.
Exercises:
These are a couple of my favorites you can see me practice here:
https://www.instagram.com/p/Cbu86HoLQYo/?utm_source=ig_web_copy_link
Please reach out to us with any questions! Low back pain can be complex but reaching out for help can make this process so much easier.
References
1) Atlas SJ, Deyo RA. Evaluating and managing acute low back pain in the primary care setting. J Gen Intern Med. 2001 Feb;16(2):120-31. doi: 10.1111/j.1525-1497.2001.91141.x. PMID: 11251764; PMCID: PMC1495170.
2) Boissonnault W, Fabio RP. Pain profile of patients with low back pain referred to physical therapy. J Orthop Sports Phys Ther. 1996 Oct;24(4):180-91. doi: 10.2519/jospt.1996.24.4.180. PMID: 8892134.
3) Brinjikji W, Luetmer PH, Comstock B, Bresnahan BW, Chen LE, Deyo RA, Halabi S, Turner JA, Avins AL, James K, Wald JT, Kallmes DF, Jarvik JG. Systematic literature review of imaging features of spinal degeneration in asymptomatic populations. AJNR Am J Neuroradiol. 2015 Apr;36(4):811-6. doi: 10.3174/ajnr.A4173. Epub 2014 Nov 27. PMID: 25430861; PMCID: PMC4464797.
4) Chou R, Qaseem A, Owens DK, Shekelle P; Clinical Guidelines Committee of the American College of Physicians. Diagnostic imaging for low back pain: advice for high-value health care from the American College of Physicians. Ann Intern Med. 2011 Feb 1;154(3):181-9. doi: 10.7326/0003-4819-154-3-201102010-00008. Erratum in: Ann Intern Med. 2012 Jan 3;156(1 Pt 1):71. PMID: 21282698.
5) Chou R, Fu R, Carrino JA, Deyo RA. Imaging strategies for low-back pain: systematic review and meta-analysis. Lancet. 2009 Feb 7;373(9662):463-72. doi: 10.1016/S0140-6736(09)60172-0. PMID: 19200918.
6) Deyo RA, Rainville J, Kent DL. What can the history and physical examination tell us about low back pain? JAMA. 1992 Aug 12;268(6):760-5. PMID: 1386391.
7) Di Fabio RP, Boissonnault W. Physical therapy and health-related outcomes for patients with common orthopaedic diagnoses. J Orthop Sports Phys Ther. 1998 Mar;27(3):219-30. doi: 10.2519/jospt.1998.27.3.219. PMID: 9513868.
8) George, S. Z., Fritz, J. M., Silfies, S. P., Schneider, M. J., Beneciuk, J. M., Lentz, T. A., Gilliam, J. R., Hendren, S., & Norman, K. S. (2021). Interventions for the management of acute and chronic low back pain: Revision 2021. Journal of Orthopaedic & Sports Physical Therapy, 51(11). https://doi.org/10.2519/jospt.2021.0304
9) Global Burden of Disease Study 2013 Collaborators. Global, regional, and national incidence, prevalence, and years lived with disability for 301 acute and chronic diseases and injuries in 188 countries, 1990-2013: a systematic analysis for the Global Burden of Disease Study 2013. Lancet. 2015 Aug 22;386(9995):743-800. doi: 10.1016/S0140-6736(15)60692-4. Epub 2015 Jun 7. PMID: 26063472; PMCID: PMC4561509.
10) Hoy D, March L, Brooks P, Blyth F, Woolf A, Bain C, Williams G, Smith E, Vos T, Barendregt J, Murray C, Burstein R, Buchbinder R. The global burden of low back pain: estimates from the Global Burden of Disease 2010 study. Ann Rheum Dis. 2014 Jun;73(6):968-74. doi: 10.1136/annrheumdis-2013-204428. Epub 2014 Mar 24. PMID: 24665116.
11) Oliveira CB, Maher CG, Pinto RZ, Traeger AC, Lin CC, Chenot JF, van Tulder M, Koes BW. Clinical practice guidelines for the management of non-specific low back pain in primary care: an updated overview. Eur Spine J. 2018 Nov;27(11):2791-2803. doi: 10.1007/s00586-018-5673-2. Epub 2018 Jul 3. PMID: 29971708.
12) Patel ND, Broderick DF, Burns J, Deshmukh TK, Fries IB, Harvey HB, Holly L, Hunt CH, Jagadeesan BD, Kennedy TA, O'Toole JE, Perlmutter JS, Policeni B, Rosenow JM, Schroeder JW, Whitehead MT, Cornelius RS, Corey AS. ACR Appropriateness Criteria Low Back Pain. J Am Coll Radiol. 2016 Sep;13(9):1069-78. doi: 10.1016/j.jacr.2016.06.008. Epub 2016 Aug 3. PMID: 27496288.
13) US Burden of Disease Collaborators, Mokdad AH, Ballestros K, Echko M, Glenn S, Olsen HE, Mullany E, Lee A, Khan AR, Ahmadi A, Ferrari AJ, Kasaeian A, Werdecker A, Carter A, Zipkin B, Sartorius B, Serdar B, Sykes BL, Troeger C, Fitzmaurice C, Rehm CD, Santomauro D, Kim D, Colombara D, Schwebel DC, Tsoi D, Kolte D, Nsoesie E, Nichols E, Oren E, Charlson FJ, Patton GC, Roth GA, Hosgood HD, Whiteford HA, Kyu H, Erskine HE, Huang H, Martopullo I, Singh JA, Nachega JB, Sanabria JR, Abbas K, Ong K, Tabb K, Krohn KJ, Cornaby L, Degenhardt L, Moses M, Farvid M, Griswold M, Criqui M, Bell M, Nguyen M, Wallin M, Mirarefin M, Qorbani M, Younis M, Fullman N, Liu P, Briant P, Gona P, Havmoller R, Leung R, Kimokoti R, Bazargan-Hejazi S, Hay SI, Yadgir S, Biryukov S, Vollset SE, Alam T, Frank T, Farid T, Miller T, Vos T, Bärnighausen T, Gebrehiwot TT, Yano Y, Al-Aly Z, Mehari A, Handal A, Kandel A, Anderson B, Biroscak B, Mozaffarian D, Dorsey ER, Ding EL, Park EK, Wagner G, Hu G, Chen H, Sunshine JE, Khubchandani J, Leasher J, Leung J, Salomon J, Unutzer J, Cahill L, Cooper L, Horino M, Brauer M, Breitborde N, Hotez P, Topor-Madry R, Soneji S, Stranges S, James S, Amrock S, Jayaraman S, Patel T, Akinyemiju T, Skirbekk V, Kinfu Y, Bhutta Z, Jonas JB, Murray CJL. The State of US Health, 1990-2016: Burden of Diseases, Injuries, and Risk Factors Among US States. JAMA. 2018 Apr 10;319(14):1444-1472. doi: 10.1001/jama.2018.0158. PMID: 29634829; PMCID: PMC5933332.